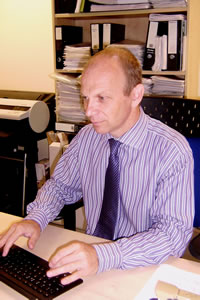 Phil Harrabin – Managing Director
A Chartered Surveyor with 25 years' experience, Phil set up the Company after 16 years within a large London-based QS practice. His aim was to provide an exceptional service, understand client needs and to achieve good value for money for them.
Telephone: 01444 405988
Meet more of the Harrabin Consultancy
Opportunities
If you feel you would like to join our firm and are able to match our exacting standards, please forward your CV. We have a great respect for our employees and the valuable contribution they make to our success. You will be actively encouraged to take on responsibility, for which there is no limit for the right candidate. We encourage RICS membership and CPD for all staff and regularly host events to cement working relations. Our ethos? Work hard! Play hard!